Composition
C-100, Oxytetracycline, Forsythia, Scutellaria
Benefits
Detoxification, antipyretic, analgesia, anti-virus, especially useful in the treatment of swine fever and influenza virus, IBV, Japanese encephalitis virus and other viruses. Enhance immunity against bacterial and viral infections. The Chinese herbal medicinal ingredient is effient in anti-inflammatory, lung-clearing and antibiosis. The C-100 nano formulation can promote drug absorption and make it effect faster.
Dosage
For oral administration: 200 ml per 100 litre of drinking water, doubled in severe cases. Supplied as the only source of drinking water, continuous used for 3-7 days.
2. Severe cases: Take orally. 20-30ml for piglets, 80-100ml for middle size pigs, 150 ml for large size pigs and 200-300 ml for sows. Once a day for 3 to 5 days, can significantly improve the cure rate.
Side effects
No side effects with suggested dosages
Packing
1000ml/ bottle
Storage
Sealed in cool and dry place away from light.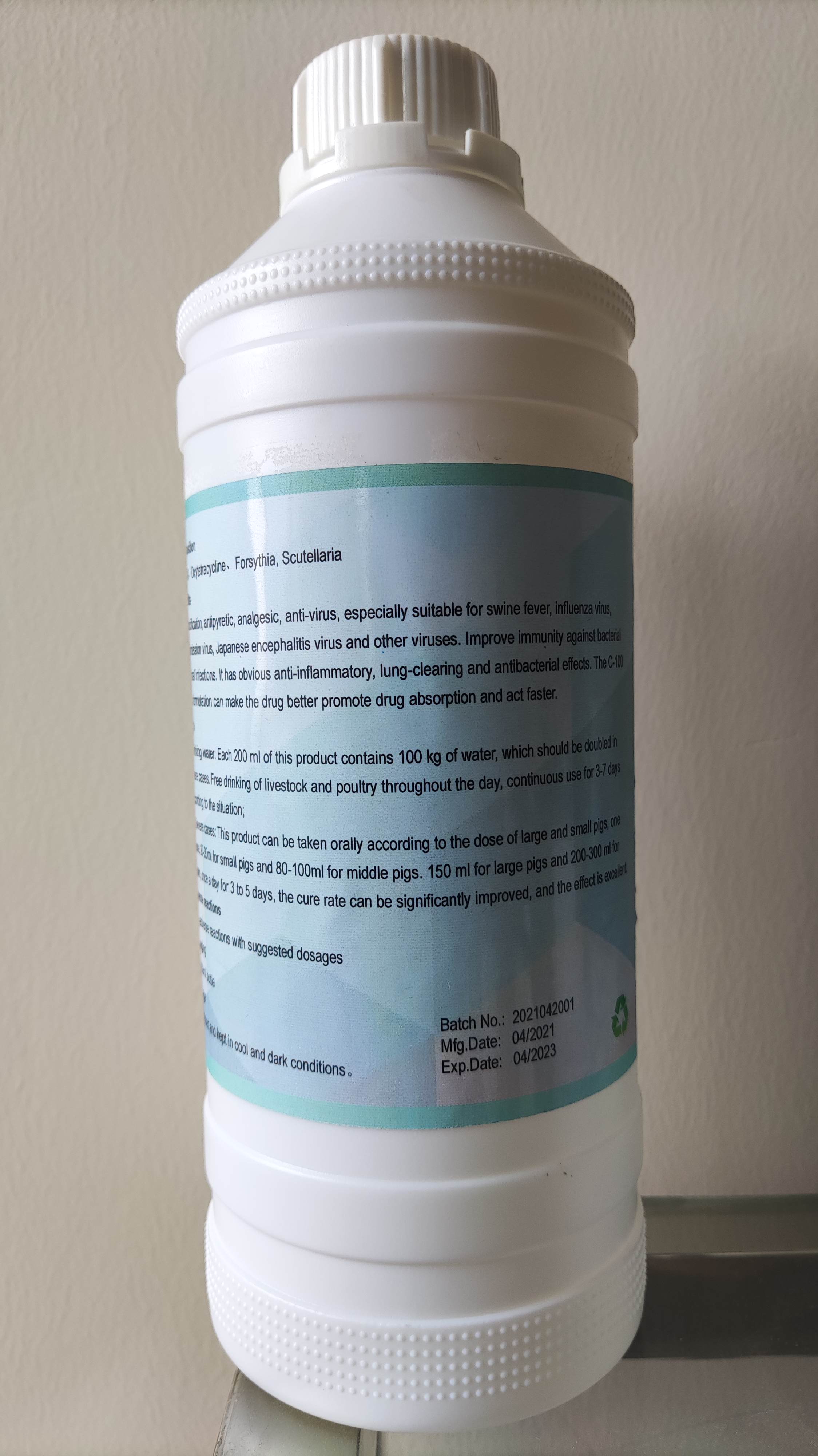 Sino-US BioClean (Hebei) Co. Ltd.
No, 10 Chengquan Road, Yuanshi County, Shijiazhuang, Hebei, China
www.medgmp.com +86 (311) 8089 -4911